Fundamentals of Rotational Moulding
Beginner – 2h
Complete Guide for Rotomoulding Operators
Want to make high quality products from day one?
This course covers everything you need to know, including safe working practices, mould choice, venting, parting lines and much more…!
Expert Dr Nick Henwood Covers Useful Tips
If you want a year's unlimited subscription for your whole company, choose 'subscription' option above
You can purchase one or several seats to this course (£99 each), but if you would like an unlimited yearly subscription, you can purchase this above as well – this can be used with an unlimited number of seats for the whole year.
When purchasing the unlimited yearly subscription, you will be emailed a code – you can share this code with your colleages within your organisation to allow them free access to sign themselves up to the course. The code will last for 12 months from the date of purchase. You must not share this code with others from outside your organisation.
This course contains a mix of live presentations and diagrams to explain rotomoulding operations.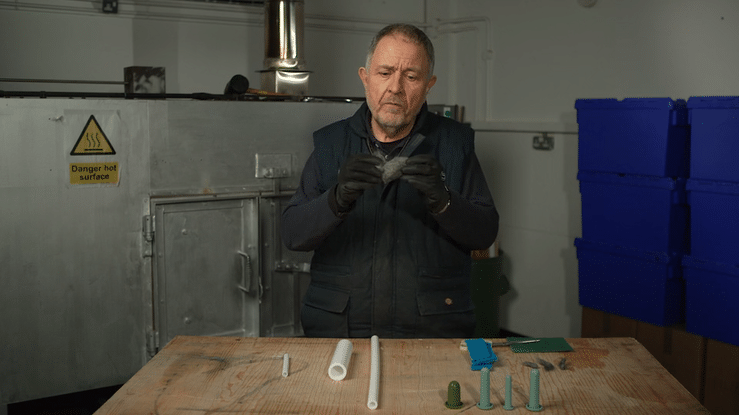 This course contains the following modules:
| | | |
| --- | --- | --- |
| Module 1 | What Operators Need to Know on Day One | 12 minutes |
| Module 2 | Essential Safety Issues Particular to Rotomoulding | 12 minutes |
| Module 3 | Tooling | 15 minutes |
| Module 4 | Mould Choice – Mould Issues | 7 minutes |
| Module 5 | Preserving Parting Lines | 9 minutes |
| Module 6 | Mould release agents & coatings | 12 minutes |
| Module 7 | Venting | 16 minutes |
| Module 8 | Materials for Rotational Moulding | 5 minutes |
| Module 9 | Weighing | 6 minutes |
| Module 10 | Avoiding Contamination & Waste | 11 minutes |
The modules within this course take approximately 2 hours to complete.
Any combination of these modules can be taken at your leisure, picking up from where you left off.
Aimed at new entrants to the industry, trainee operators in rotational moulding production, and those returning to work and in need of a refresher.
On-demand video
Full lifetime access
Access on mobile
Certificate of completion
This course was designed and developed by Dr Nick Henwood, founder of Rotomotive Ltd.
Dr Henwood is a technical consultant and educator for the rotational moulding industry worldwide and has 25 years+ rotomoulding experience.
After challenging assignments in Dow Chemical and Rotec Chemicals, he founded his own company, Matrix Polymers, with the vision of building a materials supplier that would set a new standard in customer service, technical support and innovation. Over the next fourteen years he built Matrix into a major supplier of materials and services to rotomoulding across Europe.
In parallel with the commercial development of the company, he spearheaded an aggressive and focused R&D programme, which resulted in the development of a number of highly innovative products and process modifications for the benefit of roto-moulders. In mid-2006, Dr Henwood sold his shareholding in Matrix to focus on R&D, technical consultancy and training services.
Receive your certificate upon completion
We look forward to welcoming you onto our course.
If you are ready, click the button below to enrol today!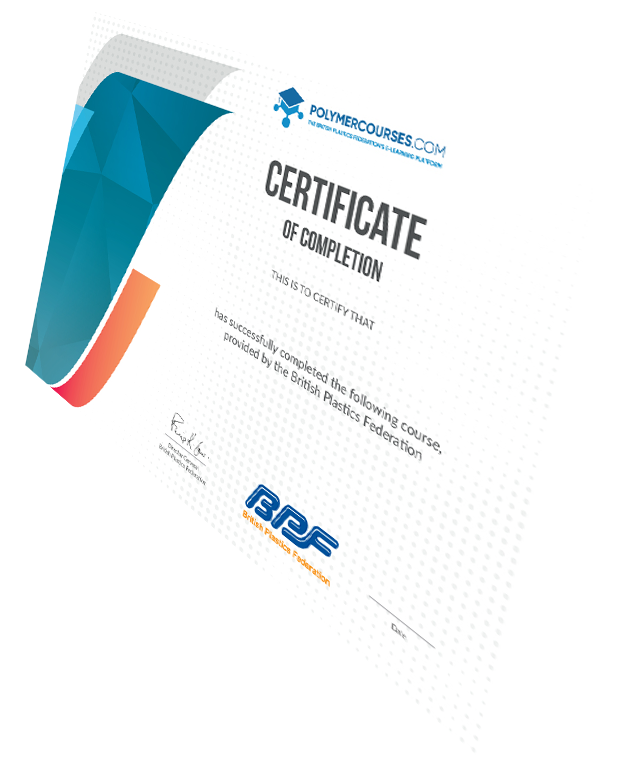 You may also benefit from enrolling in these other Polymer Courses: