A Guide to Incorporating
Recycled Plastic into Packaging
From legislation to design to manufacturing practices, this course has everything you need to know about creating sustainable plastic packaging with recyclability in mind.
Feel limited in your packaging options?
Do you dream of reducing plastic waste in the design of packaging – but aren't sure how to get started?
Not sure how to navigate the UK's packaging tax and need to understand what that means for your product?
That's why we developed this world-class training to give early-stage designers, processors, brands and those in the plastics supply chain a roadmap to reducing waste in plastic packaging.
This beginner's course will enable you to create plastic packaging with recycled content that can later be recycled or reused. Gain the technical know-how and recognise the practices needed to produce better sustainable packaging solutions.
Bringing together 35+ years of expertise in packaging, this short course will guide you through the frameworks, ideas, and technical considerations to help you navigate the issues; from understanding processing and property changes and material compatibility to risk and appreciating relevant policy and legislation.
This course will benefit those working within the packaging supply chain
Anyone from a background in retail, marketing, design, sustainability, manufacturing, branding, or any other related industry
Brands who are environmentally conscious and understand the benefits of using recycled materials in packaging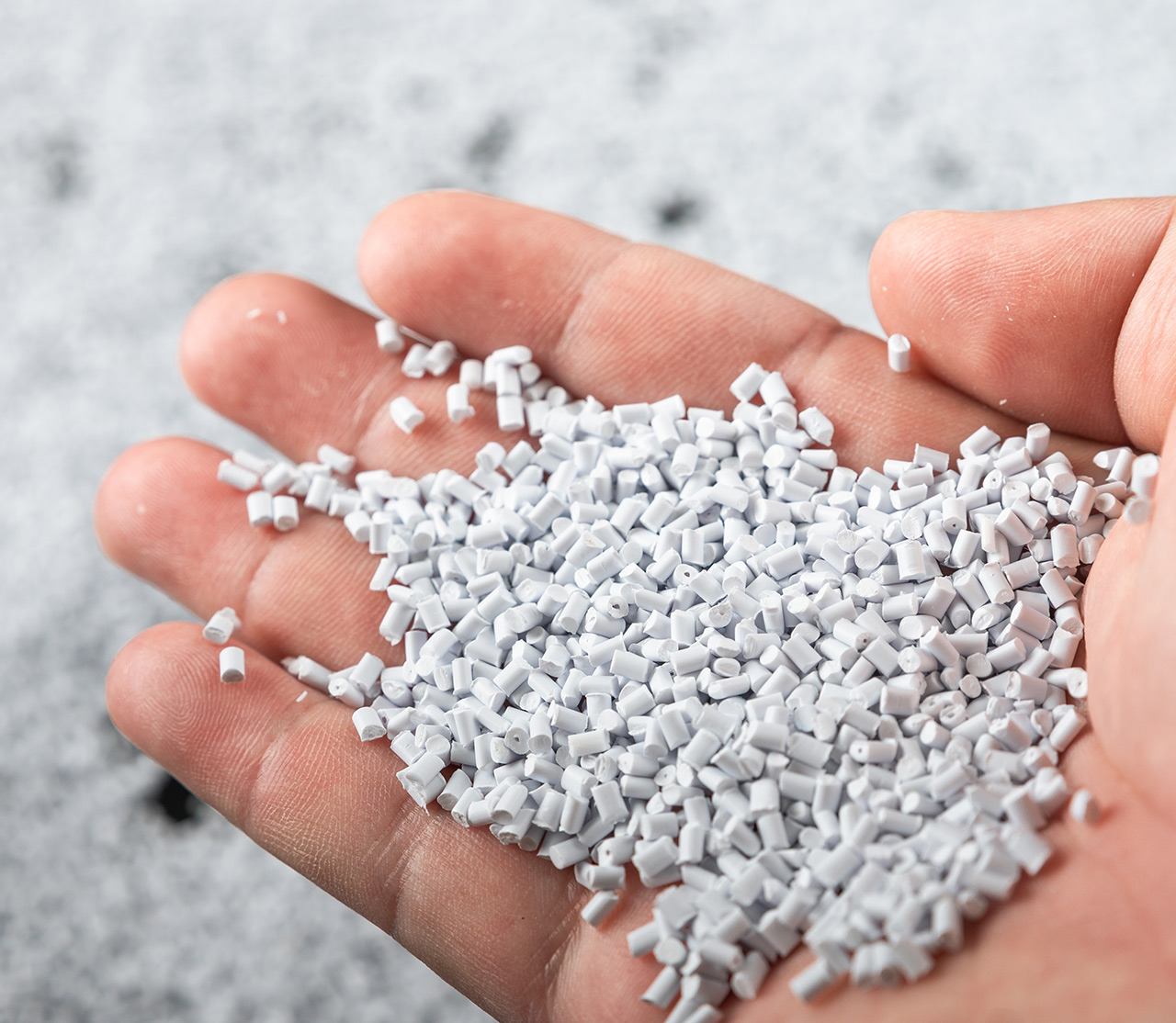 Let's dive into the course details!
This is a self-directed course delivered to you online through the British Plastic Federation's learning platform PolymerCourses. It's completely flexible, you choose when and how to engage with the materials.
Course content:
Enrol today for instant & unlimited access!
The entire course
8 modules filled with lessons, resources, case studies + more!
Game-changing Insights from Leading Experts
Packaging Director at the British Plastics Federation, Brian Lodge has more than 35 years' experience in packaging design. Collaborating with the extensive "network of expertise" of the BPF, this course is developed by leading specialists to drive sustainable change.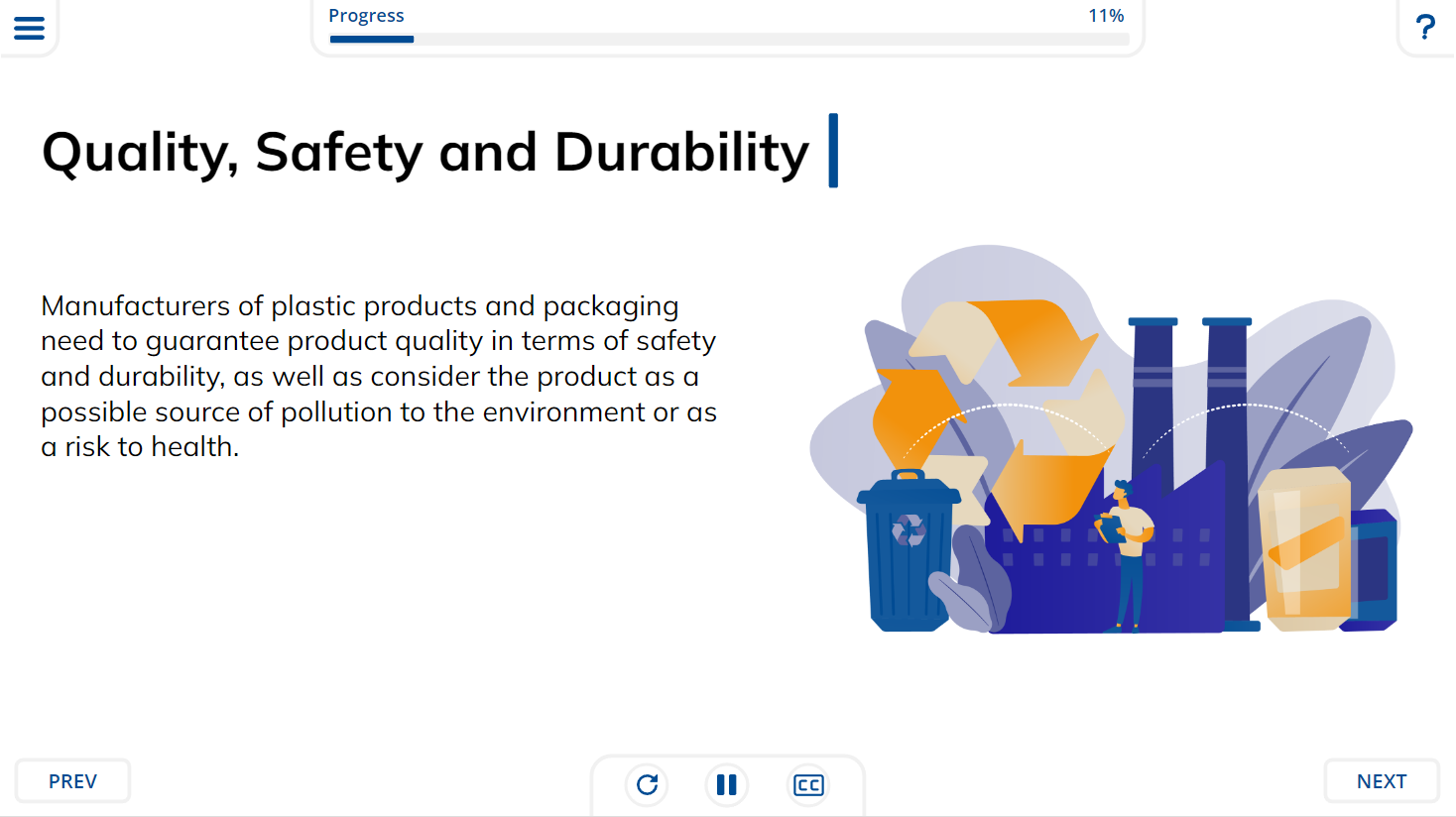 Content Developer
The content of this course was developed by the British Plastics Federation (BPF) Director of Plastics and Flexible Packaging, Brian Lodge.
Brian has worked on packaging design, mainly in the plastics industry, for over 40 years, on a wide range of products in the UK, Europe and Africa for converters, design consultancies and brand owners.
Brian's main interests lay in design for the circular economy and producing packaging that is more sustainable while meeting the needs of the brand, supply chain, the consumer and the product.
After this course you will be able to
1

Understand what using recycled content means for packaging

2

Understand how to incorporate recycled content into packaging

3

Navigate the UK's packaging tax

4

5

Understand the manufacturing of recycled materials and more!

6

Work with brands, companies and suppliers that can produce innovative packaging containing recycled plastic

7

Work with brands, companies and suppliers that can produce innovative packaging containing recycled plastic

8

Improve your brand responsibility by reducing the amount of resources used in packaging
Certificate of Completion
Personalised certificate of completion & digital badge which can be displayed on your LinkedIn profile.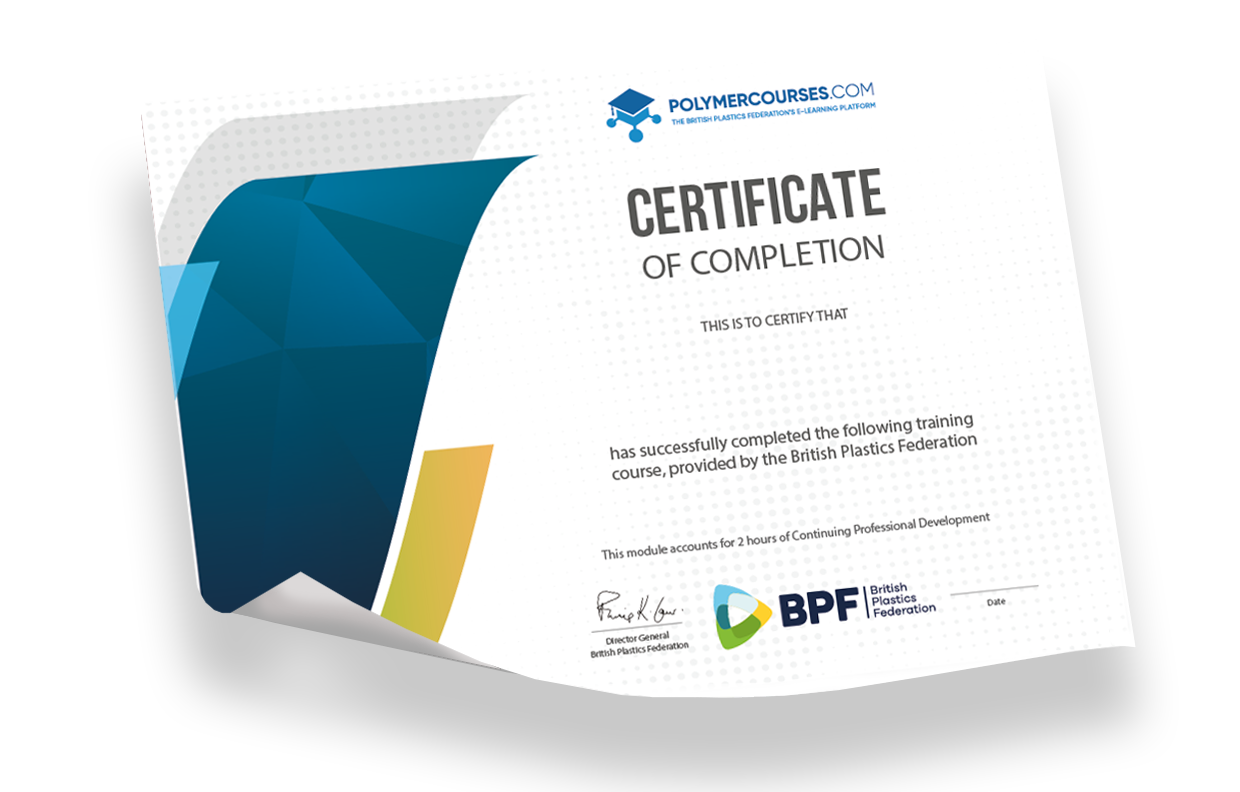 Part-funded by UK Research and Innovation, this course boasts a truly worldwide reach, helping to shape sustainable plastic packaging design around the world.